The Ozarks is nothing if not strange in the weather debarment. But this spring might take the cake.
Winter has been slow letting go. Which I can't complain about really,after so many years of hyper accelerated springs (daffodils in February? )
It was nice to slow it down for and change and not rush to get the garden in before summer decided to kick in. In fact, we were having a very pleasant (if slightly cooler) spring, complete with spring rains. Lots of rain.
This was take some time in mid March.
Nice and dull and gray!
Be warned, lot of rainy photos to follow.
And even a little hail.
The cat could care less at this point... really, she is the
cute sister to grumpy cat.
We really needed that... the pond was still scary low from last year (we water the garden and livestock with it, so it's important that we have enough to spare) .
Add caption
If you're five, you would be soooooo tempted.
And I've some of the weirdest clouds I've seen in years off these rains too.
The mother ship will be here shortly.
I didn't adjust the color on this at all.
Aliens will go for cows first, right?
It got down right pretty, almost lush looking out there... Well the lower foliage did, the tree are still an utter wreck form the last few years of drought.
Spooooooky tree.... you can see how thin
the leaves are in the other trees here.
Still, we had lot of under growth, grass and flowers blooming.
Wild blue berries! I have seen them flower for ages.
Eggs! From my limited knowledge, I think they are salamanders.
Or newts They could be newts.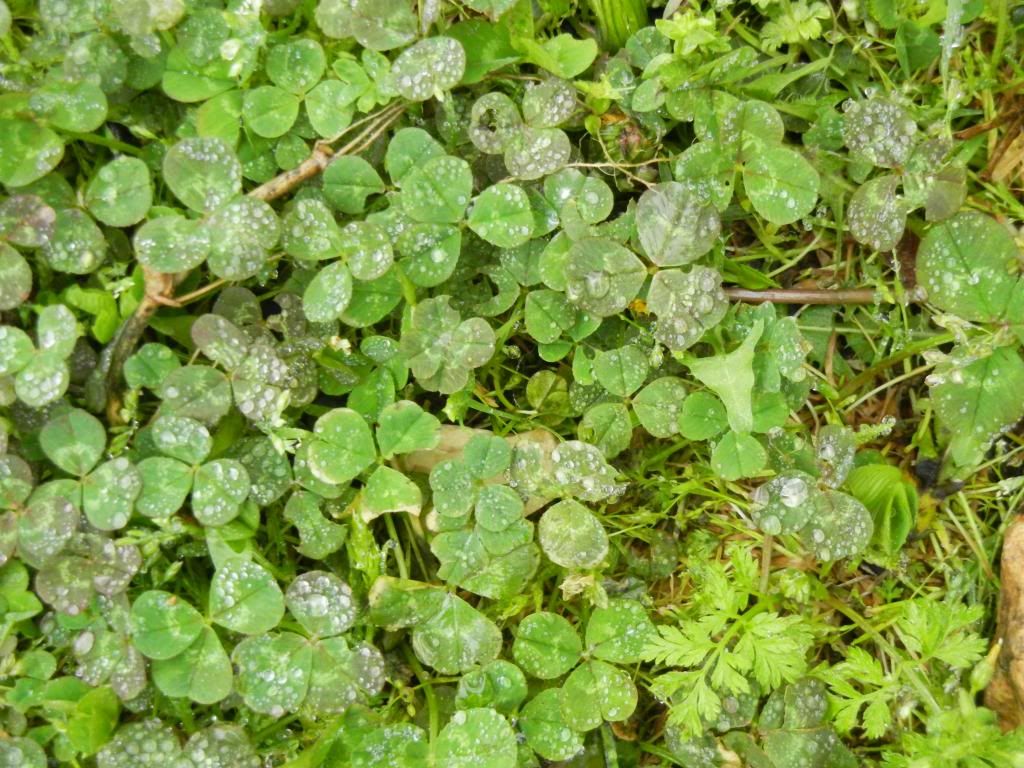 Can you find the four leaf?
I think I found a trees bellybutton.
Look at all the stuff we planted!


Anyway, you get the point,. It was a prefect spring. Was. And then she went bipolar

Today, our high was 36 F. it snowed all day. We got to 29 F at some point last night.
I want to throw up.
It's may 3rd for Christ sake. We;re late getting a garden in! And we have snow. It been snowing all day. It's 8 PM here as I type this, and I woke up at 5:30 AM. I'm flabbergasted, to say the least.
The blue berries :(
I have to agree with what ever she is thinking.
Why so serious?
So, I site here typeing this, thinking "now what?" Tomorrow we should warm up and melt off the snow and ice, but what's left? will the tree and greens be frozen off? Will that be it for this year? What the hell is the summer suppose to be like?
\